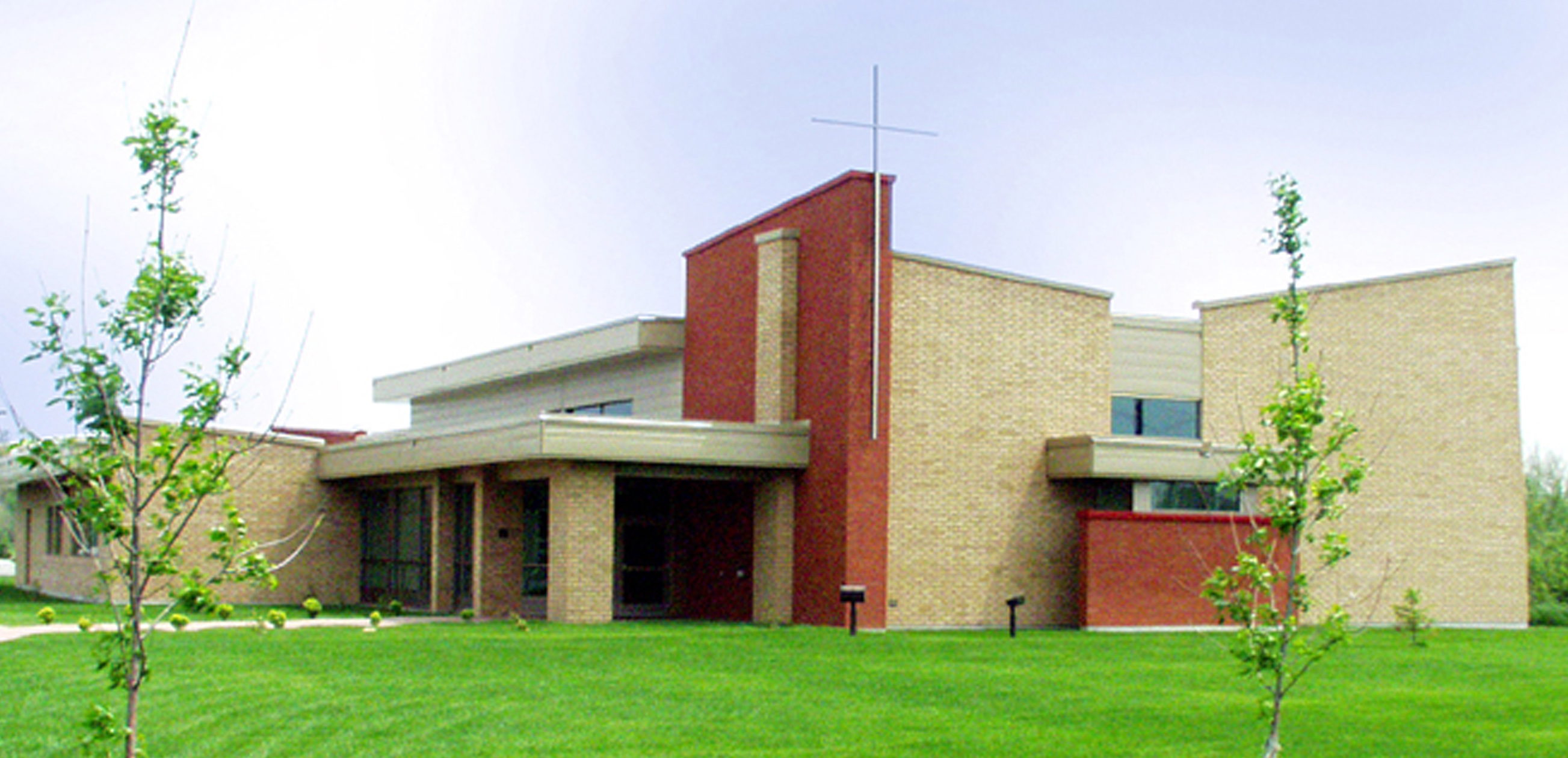 Paroisse Ste-Marguerite d'Youville
Institutional & Cultural
A new facility was constructed to replace the original church. The building features a large foyer that leads from the parking lot through the building and terminates at the entrance to the sacred space. The parking lot is purposely located at the rear of the new building in order to maintain a clear, uncluttered appearance of the church from the street view and approach.
The building is a one storey, slab on grade structure and promotes barrier-free accessibility throughout. A large community entrance is located next to the rear entrance and house a wide variety of the Parish's activities. An outdoor patio is accessible from the community room and allows the activities to extend to the exterior.
The building's bold appearance identifies the church as a special place within the adjacent residential neighbourhoods. The sacred space features semi-circular seating in order to allow the shortest possible distance to the altar from all seats.
Project Team
Louis Bélanger – Principal, Project Architect
Denis Comtois – Lead Interior Design
Nello Mozzon – Lead Technical Staff
Robert André – Lead Technical Staff
Project Facts
Location: Sudbury, ON
Completion: 2001
Building Area: 12 890 sq. ft.
Industry: Institutional & Cultural