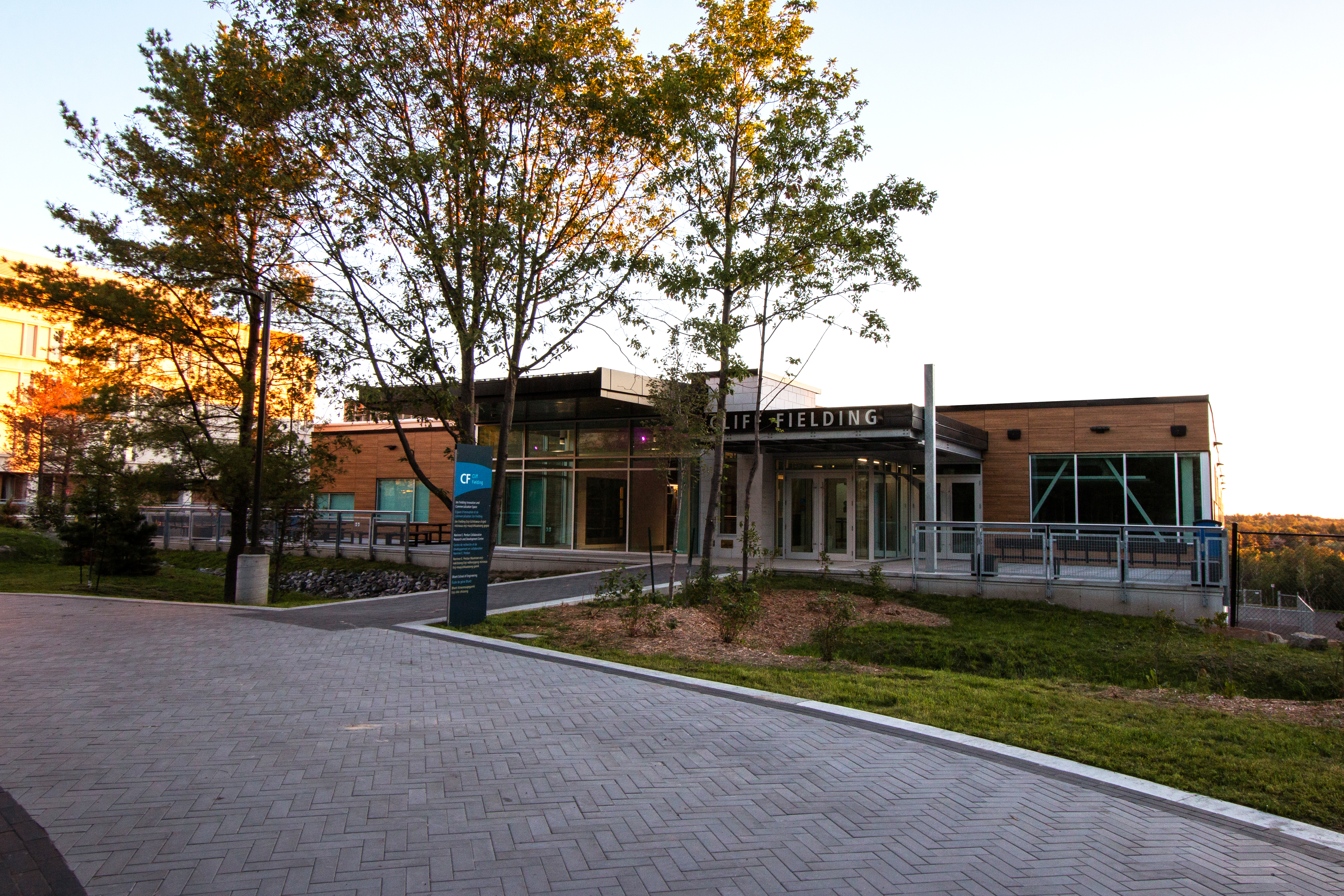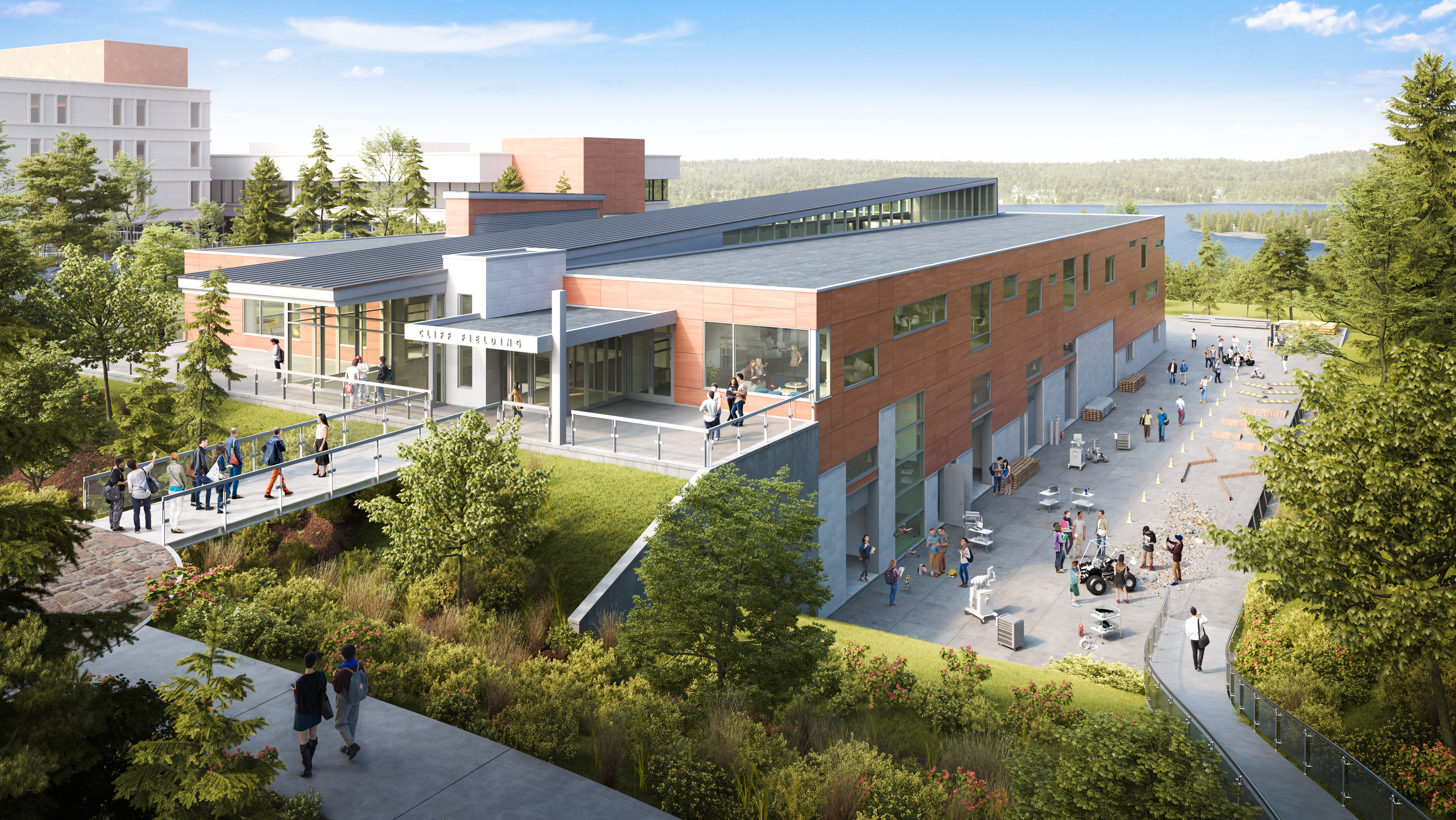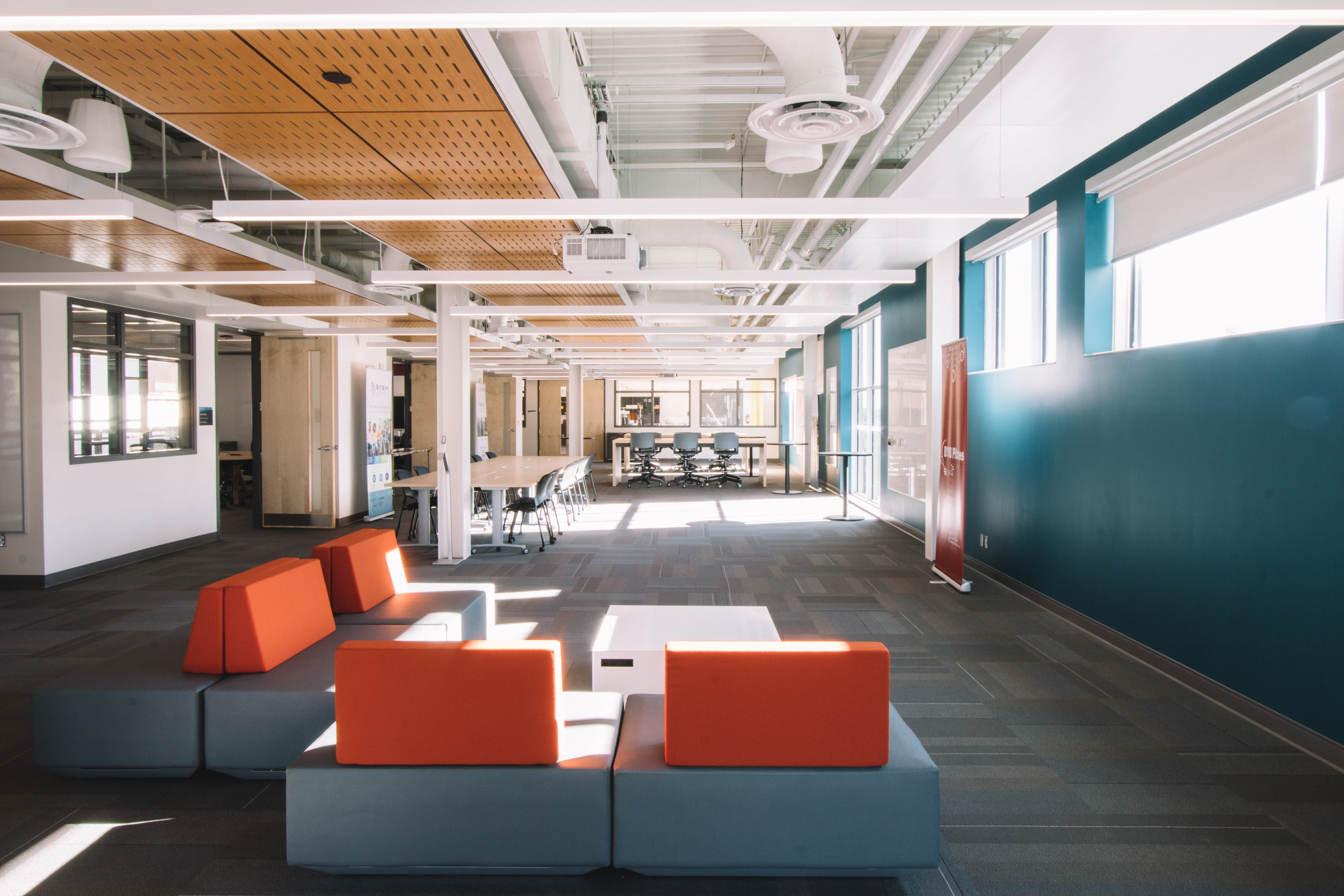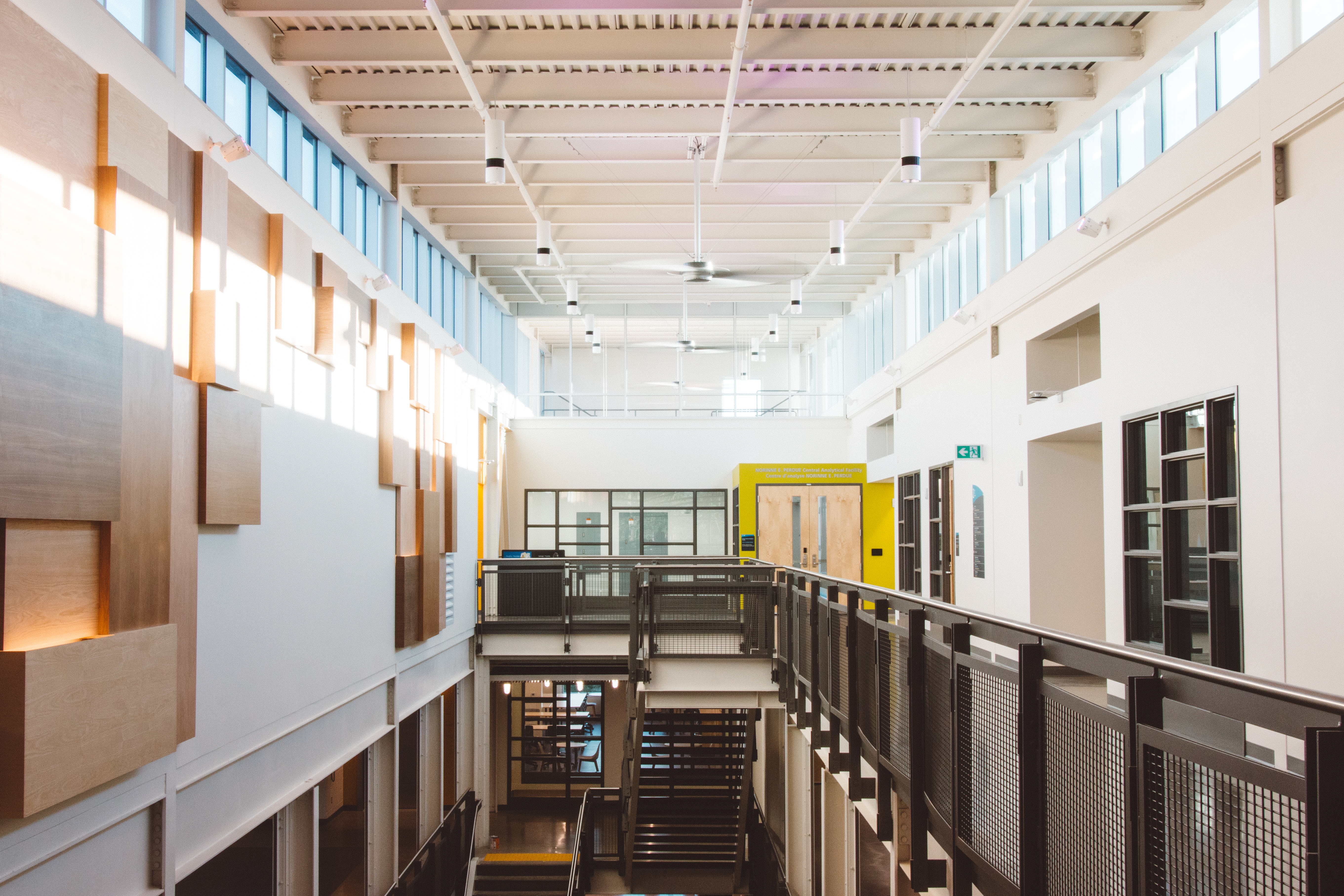 Cliff Fielding Research, Innovation and Engineering Building
Educational
The Laurentian University Research, Innovation, and Engineering Centre or, RIE Centre, has been designed in a way that reflects the University's reputation as a leader and a valued partner in research, innovation, and engineering education.
The design of the new RIE Centre supports the needs of the University now and into the future. It also reflects the state-of-the-art approach to 'green' building technology and sustainable design. The RIE Centre is a two storey facility that helps to complete Founder's Square in the heart of Laurentian's campus.
A total of 49,349 square feet will contain three key units: an expanded Engineering Department, and Innovation Centre, and a Central Analytical Facility. The lower level is 27,466 square feet and the upper level is 21,883.
The Collaborative Research and Development Centre, is approximately 10,000 square feet of space planned for the second level which will enable researchers across the University's seven Faculties to share equipment and expertise to operate highly-specialized instruments that require appropriate technical support.
The Innovation Centre will be located on the second level and will cover approximately 5,000 square feet. It's use is to help emerging start-ups by bridging the existing gap between laboratory and market.
The Engineering Department will take up much of the lower level and will contain state-of-the-art facilities to house the Civil, Chemical, Mechanical, and Mining Engineering Capstone Labs, a Material Analysis Lab, an Environmental and Soils Mechanics Lab, a Prototype Development and Machine Shop, an Integrated Software Lab and Lecture Theatre, a Hydraulics and Fluid Mechanics Lab, and General Receiving and Storage spaces. The lower level will also contain a great deal of flexible student space – lounging and study areas, and meeting rooms. The goal is create alternative spaces for students other than classrooms, allowing them the time and space to meet, brainstorm, and create. The project was completed on time and on budget and was the first Federal Government Strategic Innovation Funding project in Canada to be completed.
Project Facts
Location: Laurentian University Campus
Industry: Educational