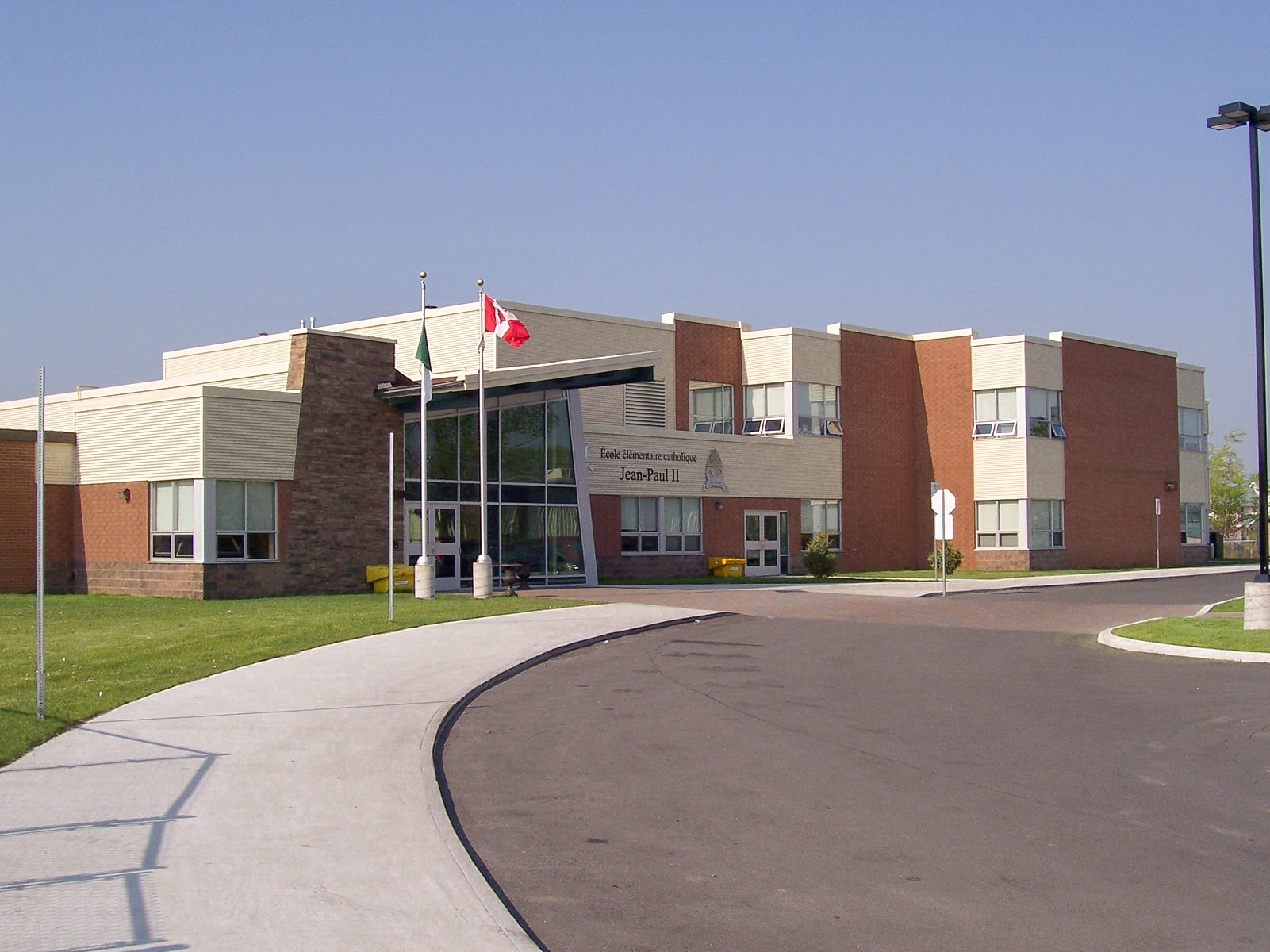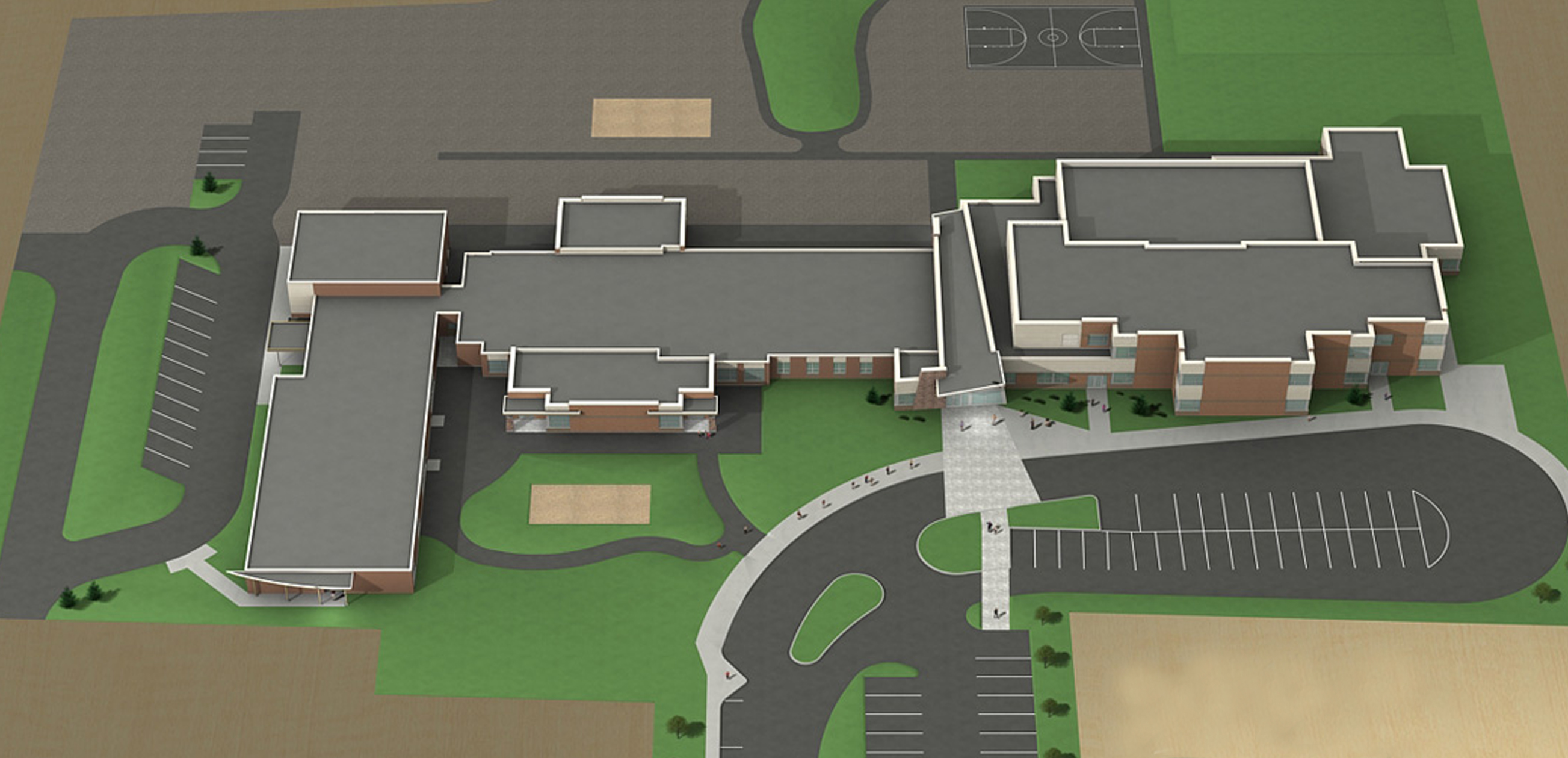 École élémentaire catholique Jean-Paul II
Educational
This school is the result of the amalgamation of two existing elementary schools onto one site. A large two storey addition was added to the original elementary school. This addition allowed the school to be re-oriented from the narrow neighbourhood street of the original entrance to a new entrance foyer facing Regional Road 15.
The entrance foyer is the main entrance and exit point for all students and parents entering or leaving the school. The school's administration offices open directly onto the entrance foyer to allow full visual control of anyone approaching and/or entering the school. Expansion potential were incorporated into the addition. The school has since taken advantage of the expansion feature and has grown to accommodate its increased student population.
The site features a dedicated bus lane as well as a dedicated parent drop off zone. These separate circulation route allow all occupants to access the site in full comfort and safety.
Project Team
Louis Bélanger – Principal, Project Architect
Andrea Tann – Lead Interior Design
Ted Matheson – Design and Visualization
Bill Boudreau – Lead Technical Staff
Anthony Minitti
Project Facts
Location: Val Caron, ON
Completion: 2006
Building Area: 60 000 sq. ft.
Industry: Educational